The Vault is a true OEM alternative for Ducato, Boxer and Relay but up to 10% lighter than the genuine alloy wheel. With E1 European (ECE) approval in 6.0x 15″ and 6.0 x 16″ the Vault centre caps can even be exchanged with the original manufacturer centre caps. This design is engineered to be light-weight for optimised efficiency, ideal for electric vehicles. With a gloss black and gloss black polished finishes available, the Vault has been salt spray tested in Germany to verify the quality of the finish as part of it's E1 approval.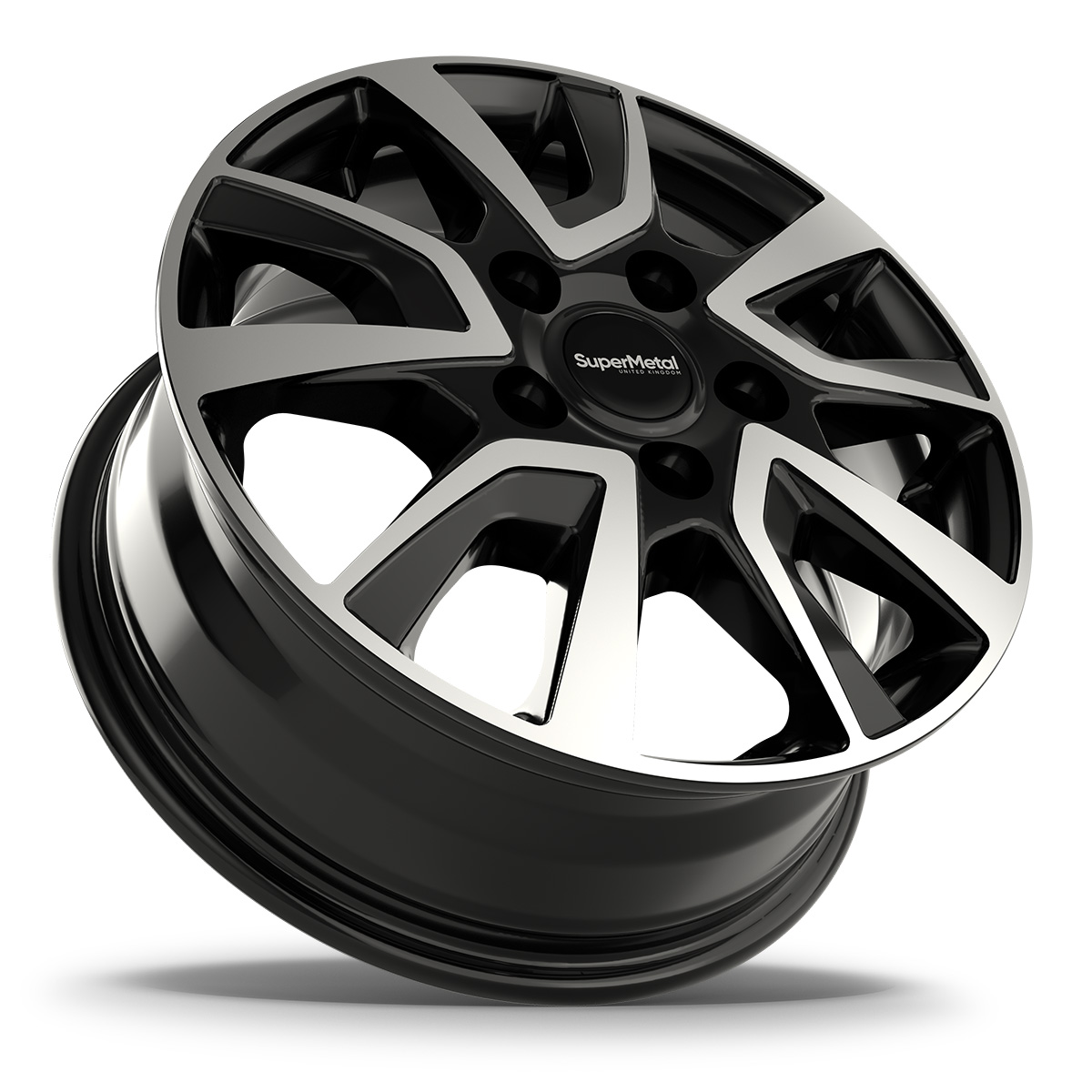 | RIM SIZE | PCD | OFFSET | CENTRE BORE | SRP (GBP) |
| --- | --- | --- | --- | --- |
| 6.0 x 15″ | 5/118 | ET 68 | 71.1 FIXED | £TBC |
| 6.0 x 16″ | 5/118 | ET 68 | 71.1 FIXED | £TBC |
| 6.0 x 16″ | 5/130 | ET 68 | 78.1 FIXED | £TBC |
CLICK & DRAG WHEEL TO ROTATE
TOUCH & SWIPE WHEEL TO ROTATE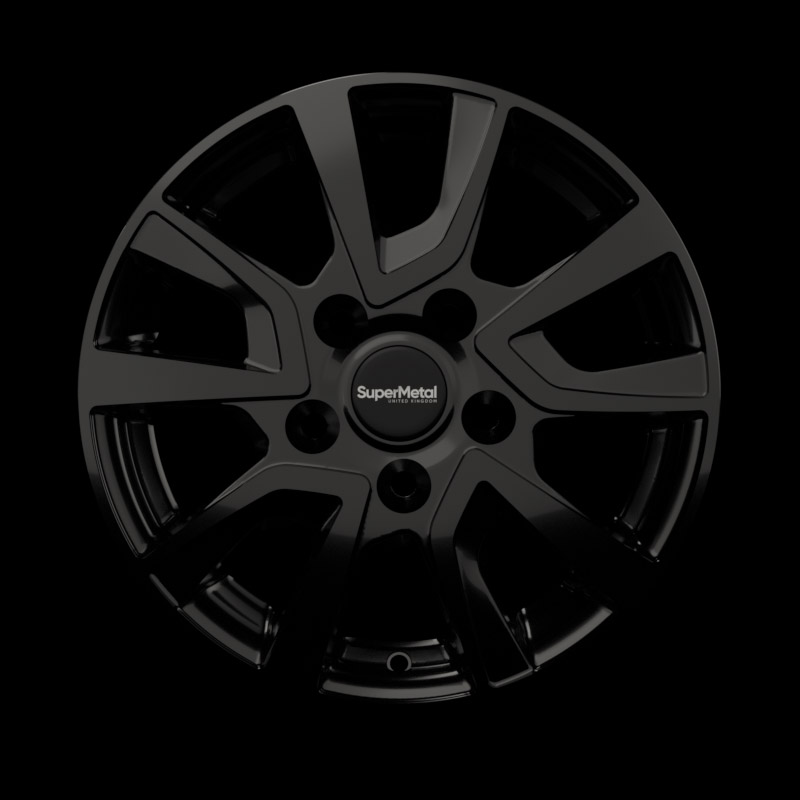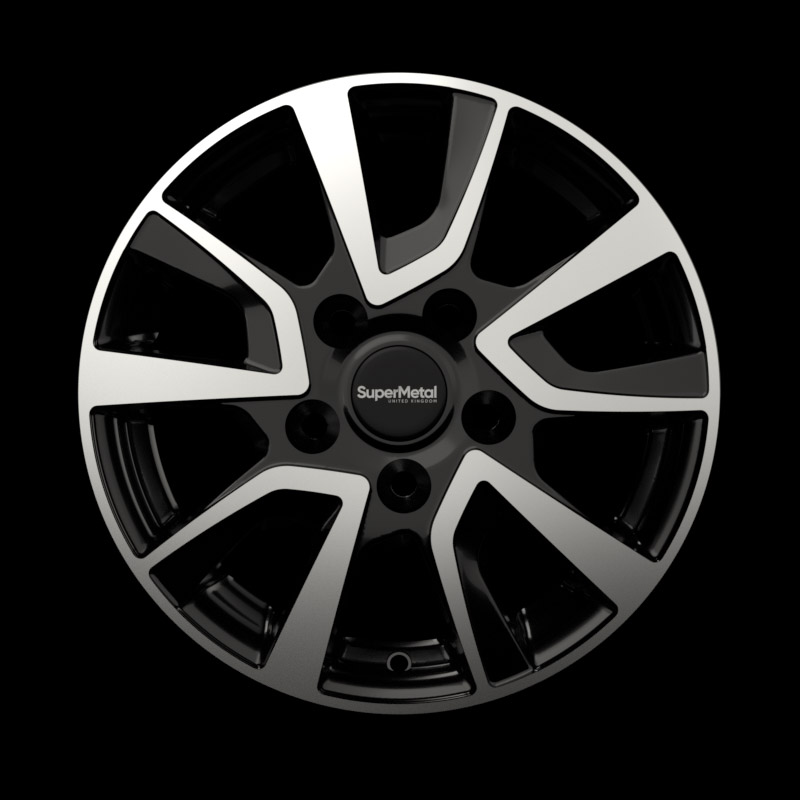 For Ducato, Boxer and Relay. Full vehicle list coming soon.
For Ducato, Boxer and Relay. Full vehicle list coming soon.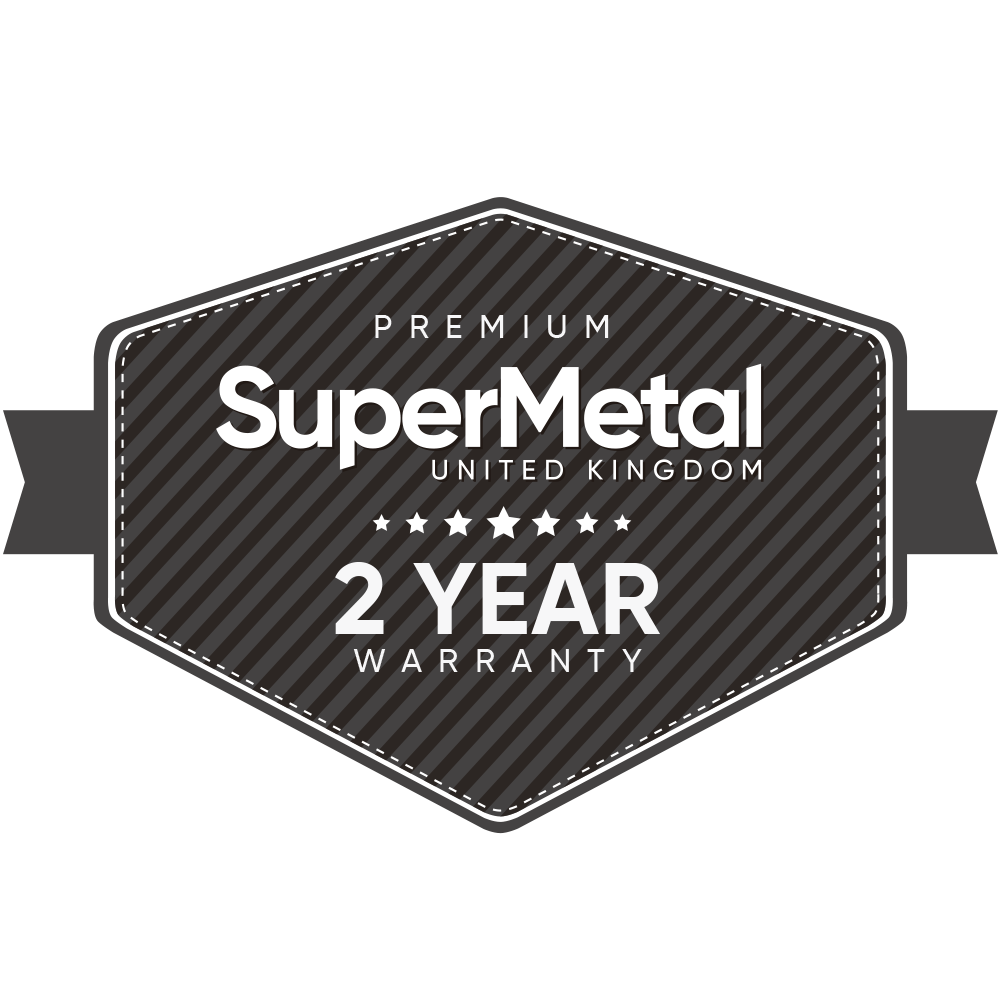 The SuperMetal Warranty
The SuperMetal Warranty gives a reassuring two years peace of mind.
We continually develop our clear coats to improve the barrier between the wheel and the outside elements whilst maximising the aesthetic effect of the clear coat finish.  Our latest V4.0 clear coat is a dry lacquer formula which is applied by charging the wheel and attracting the lacquer particles to the painted or polished surface, this process ensures an even and consistent solid coating.
The structure of a SuperMetal wheel is it's most important feature, with some wheels capable of extremely high loads. Working to TUV standard ensures the engineered load from the start, passing the most robust TUV tests in the world: Rim Rolling, Bending Fatigue and Impact Test. Every wheel we form is X-rayed on the production line, this technology scrutinises the material integrity and ensures structural conformity before the wheel moves on to it's T6 level heat treatment.